"We just love the detailed design of this high quality fully automatic watch."
- Fratello Magazine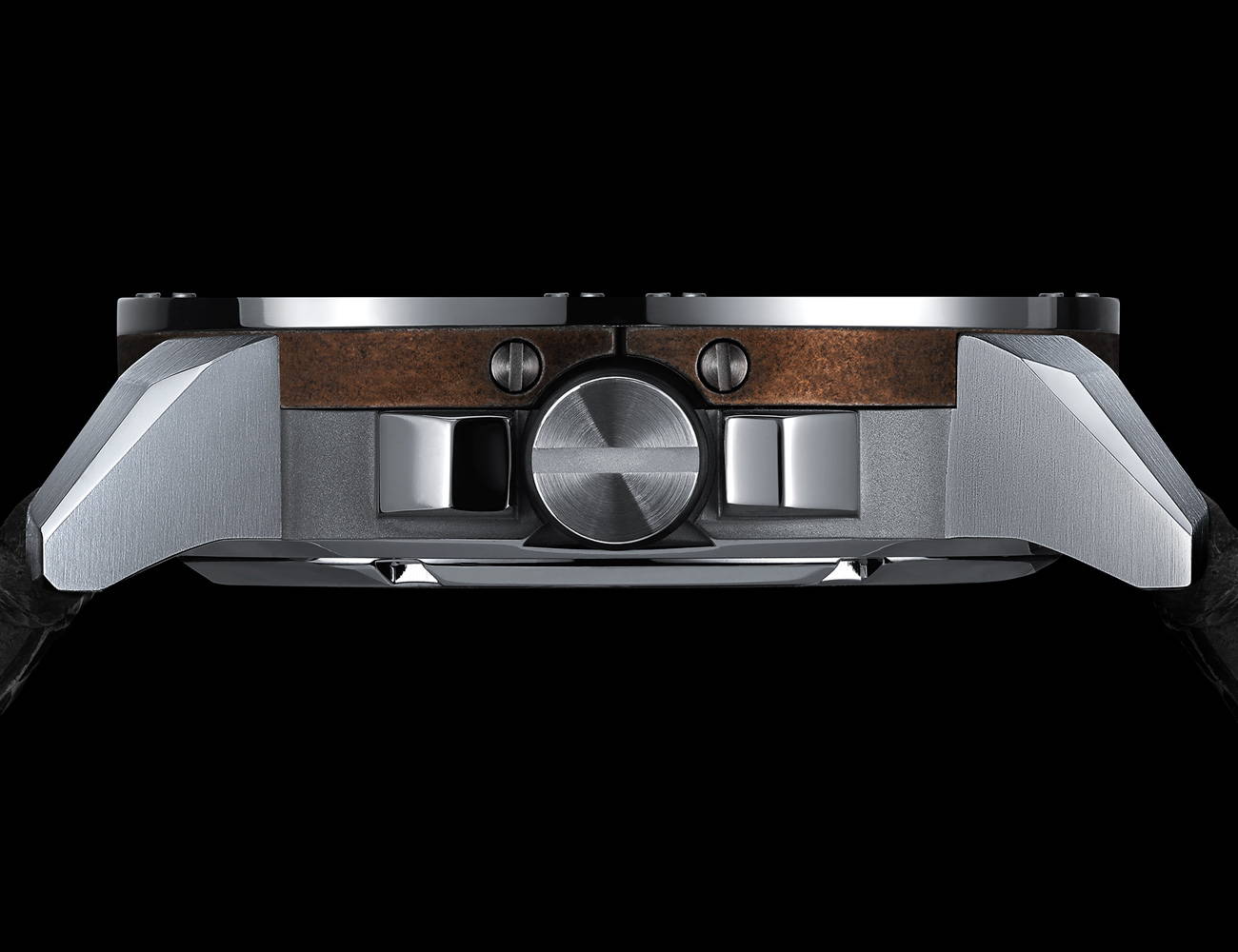 EYE FOR DETAILS. OUR MULTI COMPONENT CASE.
Our see-through screw-down case back consists of high grade 316L stainless steel, where every unique serial number can be found, combined with flat shaped Swiss Made Sapphire Crystal in the center. This crystal is scratch-resistant with an anti-reflection coating for excellent view and shows the detailed inner pieces of our mechanical movement. The center of the watchcase consists of a brushed Monobloc middle case with a vertically brushed ring underneath the bezel. The winding crown and screws, which hold the vertically brushed ring, have a circle brushed finish. The brushed Monobloc either has a stainless steel or Black IP plating. The vertically brushed side rings have a different colored IP plating per watchhead. On the watchface you'll find a vertically brushed bezel with our logo, depending on the watch head either in stainless steel or IP plating. The screws which hold the bezel have a circle brushed finish.
3D MULTILAYERED DIAL.
The design of the dial of our watchheads comes to life through use of a multilayer build up. The deepest layer is the movement itself. The cover of the movement has stainless steel slanted overlapping layers with a circular embossment. It partly leaves the gears and screws from the movement uncovered. Above the movement we encounter a second layer which partially covers more of the outer rim of the dial and holds the Aeromeister Logo. This lattice is made of stainless steel black IP plated interconnecting propeller shapes and holds the dials which tell the seconds and the 24 hour indication. Over the gears we find a semi round grille which comes in stainless steel, black IP plated or rose gold IP plated finish depending on the chosen watchhead. Higher up in the dial we find the black brushed Black IP plated rim with the minute scale and big indexes. The hour indexes are bigger than the rim itself so they partially hover over the dial. The hour and minute hand are all brushed and come in different IP platings, depending on the color scheme of the watchhead.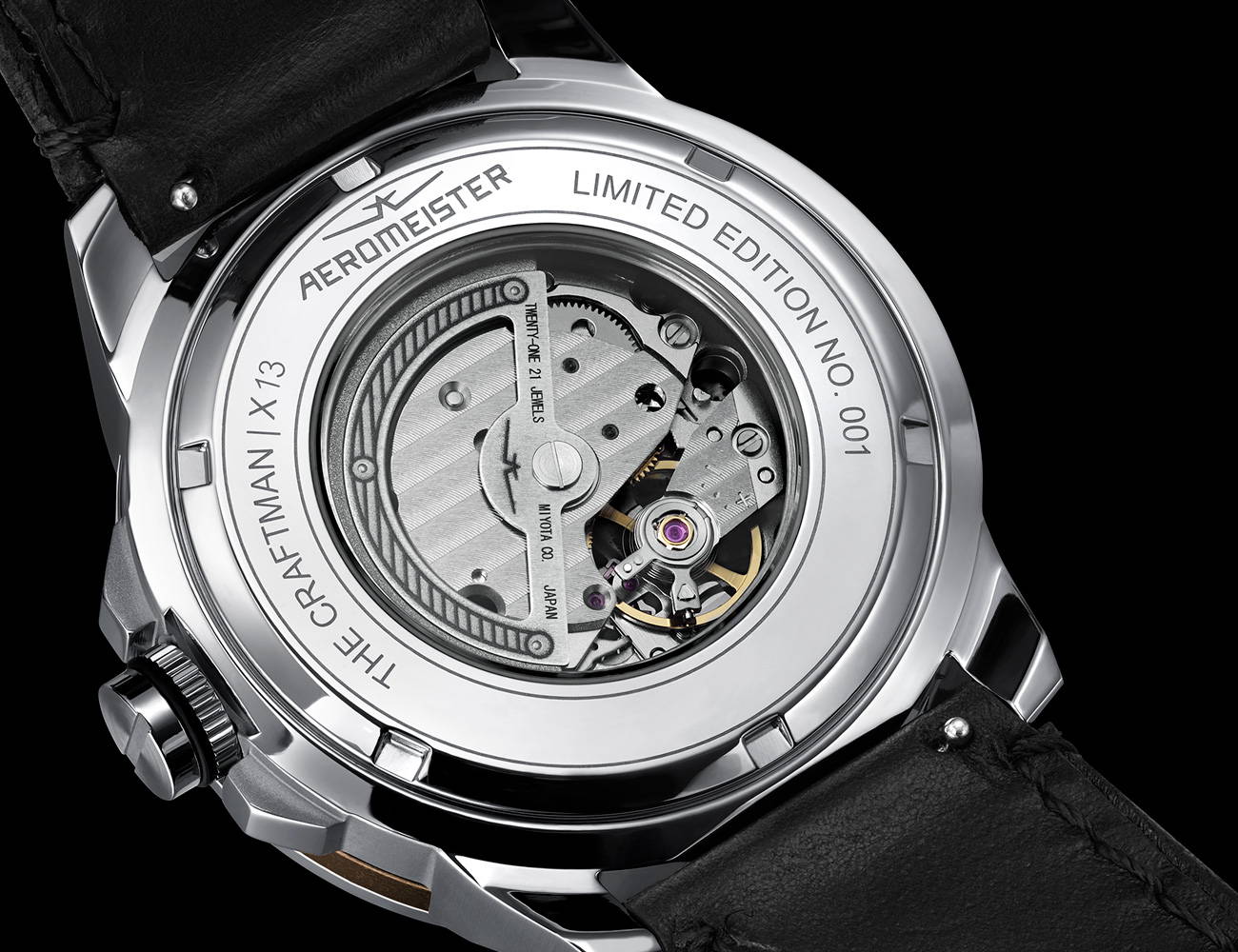 ACCURACY AND DURABILITY. OUR HIGH END MOVEMENT.
The Miyota 21 Jewels Mechanical movement with 82D7 Caliber is the heart of our Aeromeister Craftman Series. The skeleton movement can be seen through our dials and see-through case back. This stunning 21 jewels movement provides accuracy of -20 to + 40 secondes per day and fully charged runs for 42 hours. The movement has a vibration frequency of 21.600 per hour. Next to the hour and minute hands you'll find two separate dials with small hands which display secondes on the right and 24-hour indication on the left. The movement charges by the movement of your wrist or can be charged by winding the crown, from empty to fully charged takes fourty windings of the crown. Accuracy and durability. The heart of our watch.
Case
High Grade 316L Stainless steel 44 mm wide, 11mm thick

4 pieces case / 100 meters - 10 ATM water resistance

Special bezel and side ring finish

Swiss Made Sapphire Crystal with anti-reflection coating

Swiss Made Sapphire Crystal See-through back

Vertical and circle brushed details

Limited to 200 pieces with serial numbering
Dial
Luminous indexes

Luminous hands

Multilayered openworked dial

Connecting propellershape detail

Stainless steel, Rosegold or black IP plating

24 hours indication

Seperate smaller seconds dial
Movement
Miyota 82D7 High End Mechanical Movement

Accuracy -20 to + 40 seconds per day

Running time up to 42 hours

Posture Difference under 50 seconds

21 Jewels - Vibration Frequency 21.600 per hour

Handwindable by crown (40 times for 100%)

All metal automatic movement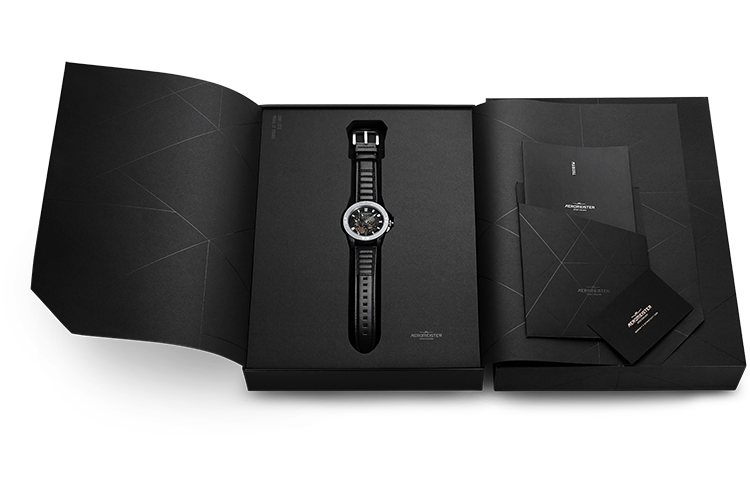 LUXURY GIFT BOX
Each Aeromeister Craftman watch comes in a luxury gift box. This custom designed watchbox makes a statement and embodies what aeromeister stands for; bold watches with an eye for detail.

Next to a certificate of authenticity, a manual and a warranty, the box contains the Craftman brand book. This luxury magazine tells the Aeromeister Craftman story. How this limited collection was inspired by men who dare to choose…
STATEMENTS FROM OUR AMBASSADORS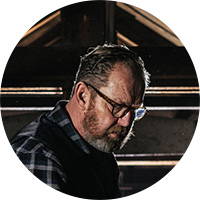 "It's an honour making timeless handmade straps for this timeless watch."
JAN DEN HARTOGH
Duke & Sons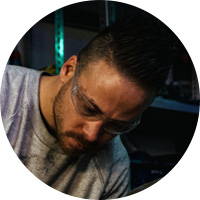 "I love this watch. Just like my bikes, it's not only a piece of craftmanship. It defines who you are."
ARJAN VAN DEN BOOM
Ironwood Motorcycles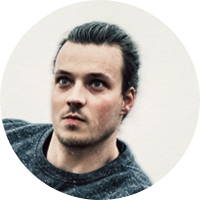 "The design of this watch shows how sometimes obstacles spark creativity. Just like they do in free running."
NINO WALLAART
Free runner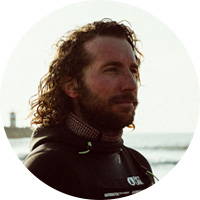 "Timing has everything to do with how you read the wave."
JORD FORTMANN
Surfer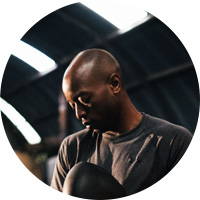 "The right mindset makes you a winner. This is why I feel related to the attitude this watch breathes."
KIRK PANDA
Boxer
Add to cart